Self-Improvement In 2017
The practice of making New Year's Resolutions can be traced back some 4,000 years ago….. what plans are you making for your personal and professional development this year?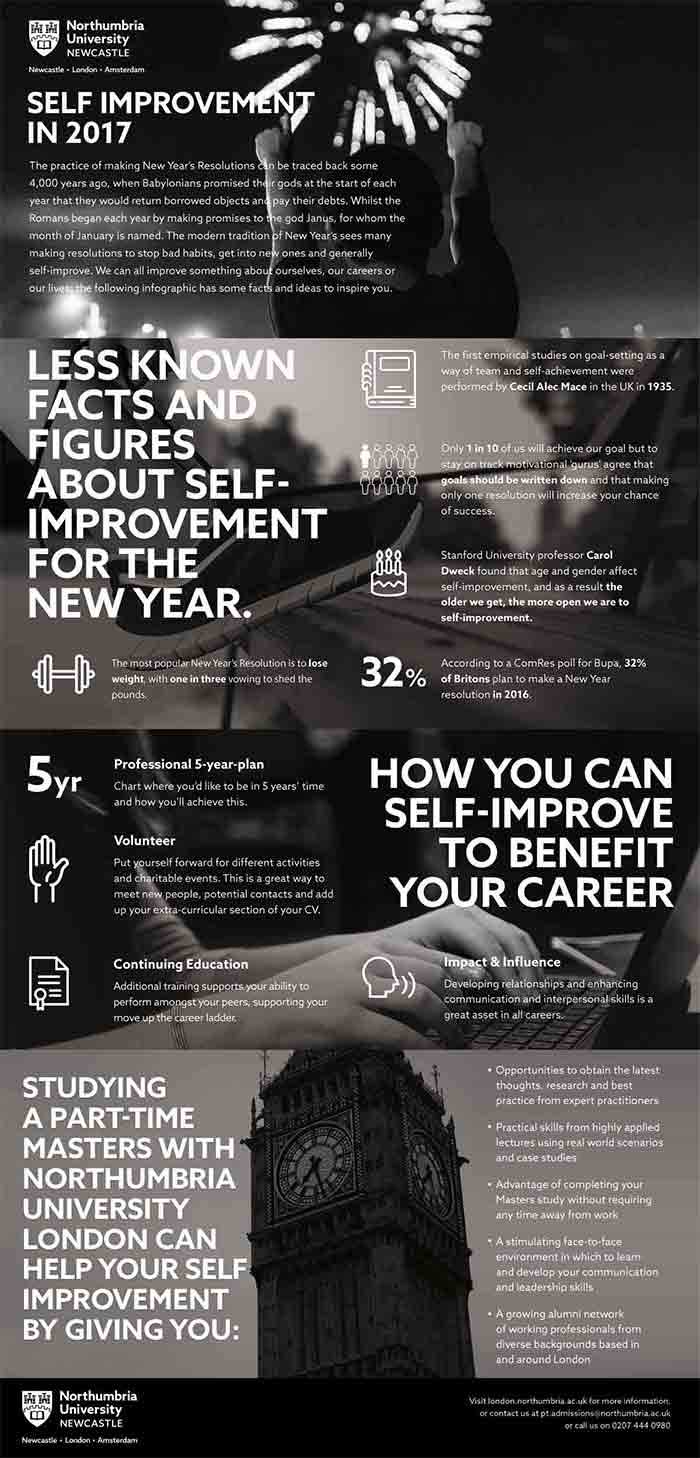 Our part-time programmes are delivered over 15-18 weekend sessions spread over 2 years, allowing you to continue working while you learn. With Masters in some of the UK's most sought after skills, our programmes provide you practical skills which can be immediately applied to your workplace. Choose your programme below to find out more:
We have a dedicated team of Learning Advisors who will be able to give you more information on our programmes as well as the financial options available to you including an interest-free payment plan and the £10,280 Postgraduate Loan. Call us today on +44 (0) 20 8108 3636 or email pt.admissions@northumbria.ac.uk.